How to create your own tumbler:
Step 1

Set your tumbler on the cup-turning machine and pick 2-3 resin colours of choice.

Step 2

Using resin pour techniques taught in the class, have fun designing your own tumbler with Uncle Ray's guidance.

Step 3

Wait for magic to happen for the next 6 - 8 hours as your tumbler continues turning on the machine. We will sand and polish your tumbler for you - get ready to receive it in 5 - 7 working days.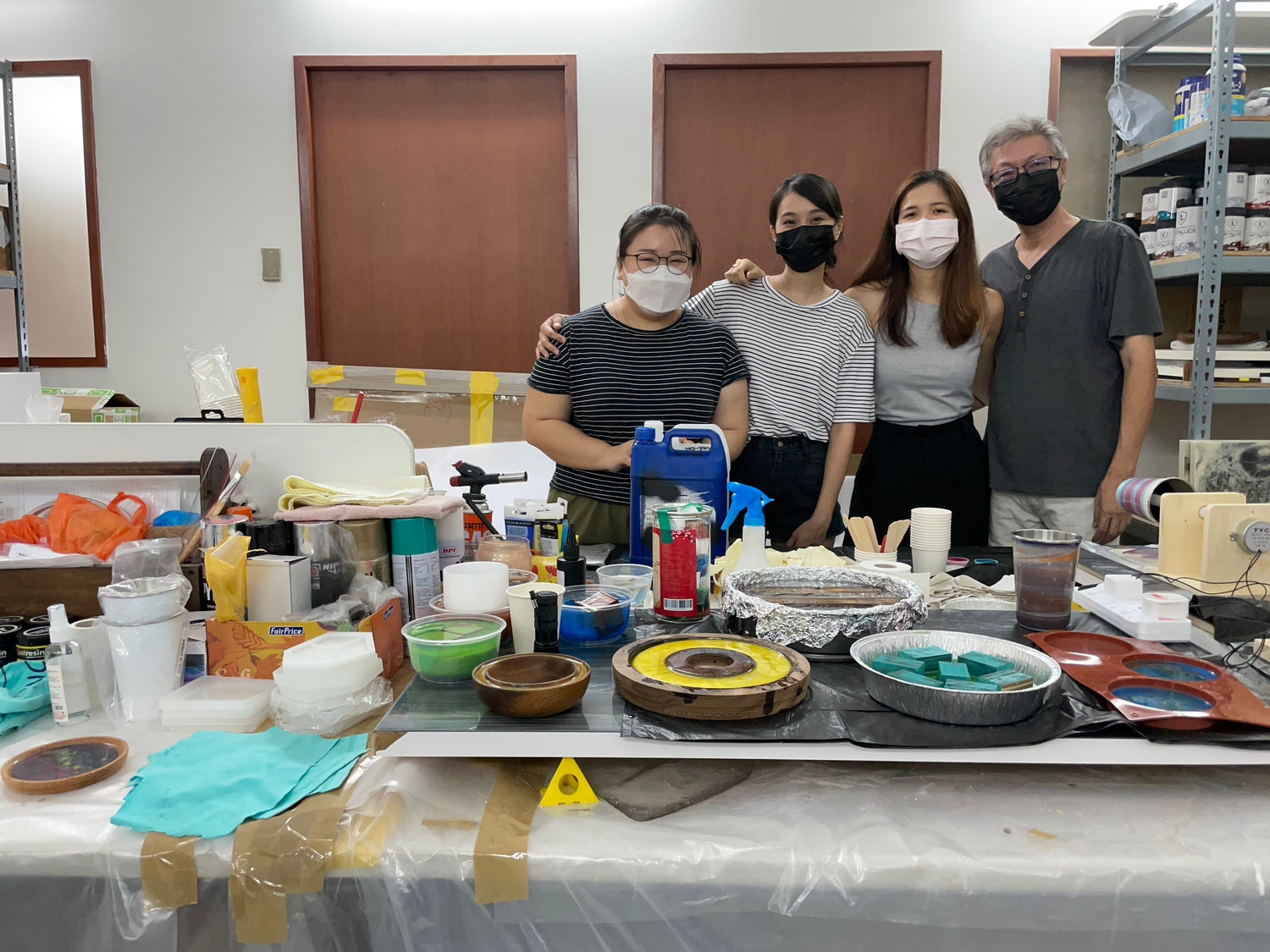 Your resin tumbler, your style.
Join us for a workshop to create your own resin tumblers - we promise you, it's fun! If you'd like to see more participants in action, check out our Instagram reels for more information.
Sign up for a workshop