Workshops we offer:
Charcuterie Board with Resin

2 + 3 hours over 2 weekends
| From 180 SGD per pax

View Details

Ring Dish

5 hours | From 180 SGD per pax, 240 SGD per couple

View Details
What do I do at a workshop?
Learn woodworking & resin pour techniques

At the beginning of every workshop, we will share an overview of the relevant woodworking and resin pour techniques you will learn. Along the way, we will guide you to use these techniques to create your piece!
Learn how to get creative and have fun

We will give you the opportunity to explore and guide you along the way to design your piece as you like - make your Hands Design piece as unique and unconventional as you imagine. Have fun!
Learn how to design and carve your own piece, from beginning to end!

You may learn woodworking techniques to cut, shape and polish your board, or resin pour techniques and learn how to work with resin too! Uncle Ray, your instructor, will guide you from beginning to end.
Can I bring my Hands Design piece home after class?

We will help you to oil, polish and sand your pieces after class so that you can focus on the creative process during the workshop itself.

As this requires a significant amount of time, do expect to receive it within 5 - 7 working days, or opt for self-collection at our studio.

Note: The only exception is the Charcuterie Board with Resin workshop, where you will join us for 2 sessions and be able to take your piece home afterwards.
What I created in class looks different when I receive it in the mail. Why?

Due to the nature of wood and the magic of resin, your end products may look slightly different from what you created in class, after being sanded and polished. But that's the beauty of wood and resin once it has been treated and cured. Please sign up only if you are comfortable with that. 
When you book a workshop...
Please be on time!

By registering for our workshop, you agree to the terms and conditions:

Please do arrive on time for the workshop as the materials are prepared beforehand for the class to start on time. Should you arrive later than the class timing, you will be kindly asked to reschedule the class to another date. We seek your understanding on this matter.
It's a private workshop of 2-3 pax. Enjoy the attention and ask questions!

You're essentially booking a private workshop for 2 - 3 pax. If you would like to customise your workshop (date, time, items to craft), do message us and we can discuss how to make that happen for you!
No refunds or cancellations, but you can reschedule up to 6 months ahead

Refunds/Cancellations: Any bookings made with us can be rescheduled up to 6 months ahead, or it will be refunded if the government announces restrictions/heightened alert measures due to a shift in the COVID-19 situation in Singapore. 
Uncle Ray is super patient and open to sharing his tips on woodworking and resin! He is also a super lovely person - it was a great afternoon hanging out at the workshop :)
Fun!
Uncle Ray was super patient, attentive, and easygoing! He gave us lots of hands-on and made us feel confident about what we were doing. Definitely had fun on a Sunday! I hope he gets to spread his passion to more people and through more art pieces."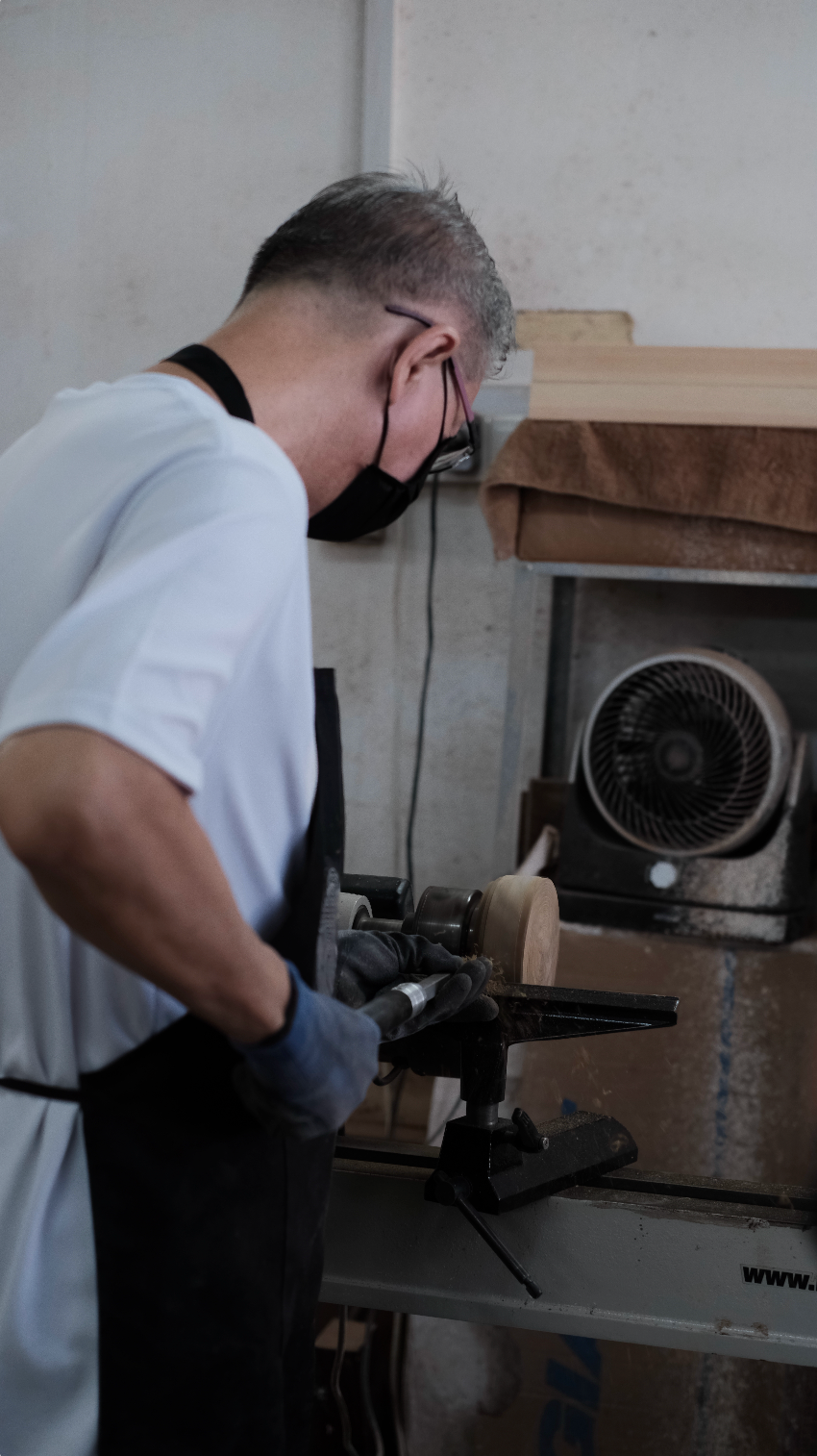 Interested to hold a corporate workshop?
Private and custom workshops for 2-3 pax are open as well, especially if you would like to learn how to do one or more items within the same session.
Contact us to find out more: